Welcome to
ClevelandSeniors.Com,
the online home for
"Seasoned Citizens"
of Cleveland, Northeast Ohio & Beyond!

---
---
Cleveland Irish Cultural Festival 2018 - July 20-22 at Berea Fairgrounds
Win Free Admission
For over 36 years, Cleveland Irish Cultural Festival has celebrated Irish heritage with great Irish bands, step dancers, children's activities, plays, food & exhibits. Cleveland Irish Cultural Festival has donated more than $770,000.00 to local and national charities since its 1983 inception, due to your continued generous support.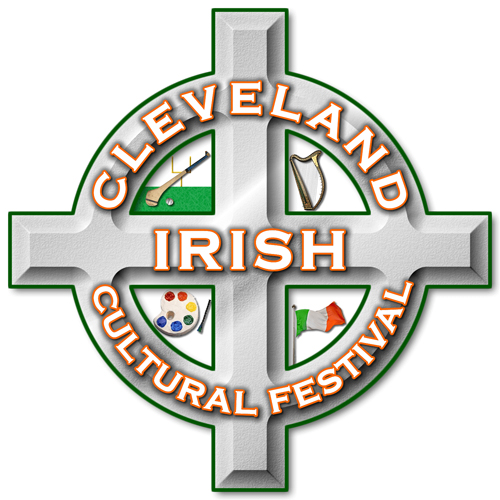 The Cleveland Irish Cultural Festival is a family-run festival run by a bunch of Irish immigrant volunteers who chose to settle in Cleveland and bring the Irish culture here.

Learn more about the Festival and enter to win free admission


---
Asian Lantern Festival preview - Cleveland Metroparks Zoo
Cleveland Metroparks Zoo is transforming into an all-new summer experience beginning Thursday, July 19th during the first-of-its-kind Asian Lantern Festival, presented by Cleveland Clinic Children's. Each Thursday through Sunday for five weeks, hundreds of large-scale, colorful lanterns will illuminate the Zoo and offer an amazing and unique look in an exclusive, after-hours setting.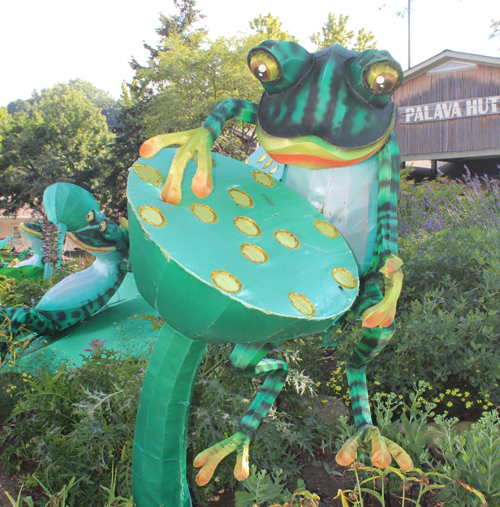 In this preview of the Festival you will see a lot of colorful photos and videos of the lanterns.

Photos and videos of the Asian Lantern Fest preview at Cleveland Metroparks Zoo


---
Putting the head on a 200' dragon
A highlight of the Asian Lantern Festival at the Cleveland Metroparks Zoo is a nearly 200-foot-long and 20-foot-tall Chinese Dragon that sprawls across Waterfowl Lake. Click on the white arrow in the image below to watch a video of the head being put on the huge dragon.





Photos and videos of the 200' Dragon


---
Yayoi Kusama Infinity Mirrors exhibit Cleveland Museum of Art
The Cleveland Museum of Art has done it again. Yayoi Kusama: Infinity Mirrors is an amazing world-class exhibit that is nothing like you have ever seen, or experienced, before.

Yayoi Kusama: Infinity Mirrors celebrates the legendary Japanese artist Yayoi Kusama's 65-year career. The exhibition spans the range of Kusama's work, from her groundbreaking paintings and performances of the 1960s, when she staged polka-dot "Happenings" in the streets of New York, to her widely admired immersive installations and the U.S. debut of her recent series of paintings, My Eternal Soul.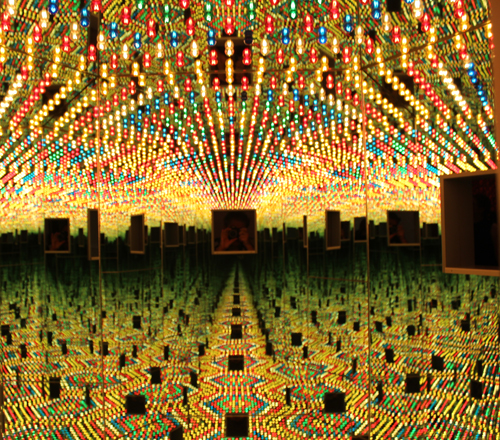 Peering into an Infinity Room by Kusama at the Cleveland Museum of Art



Visitors have the unprecedented opportunity to experience seven of Kusama's captivating Infinity Mirror Rooms, including Where the Lights in My Heart Go (2016), exclusive to Cleveland. Additionally, a stunning array of large and vibrant paintings, sculptures, installations, works on paper and rare archival materials can also be seen.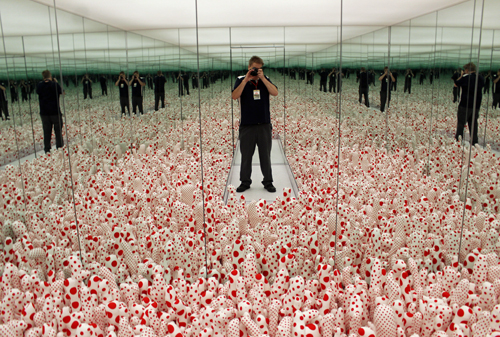 Inside the Infinity Mirrored Room-Phalli's Field
See photos and videos from the Kusama Infinity Mirrors exhibit
---
Hungarian Cultural Garden 80th anniversary
The Hungarian Cultural Garden was formally dedicated in 1938 making 2018 the 80th anniversary of the Garden. The Hungarian Cultural Garden is one of about 30 ethnic gardens in the Cleveland Cultural Gardens. The Hungarian community and friends gathered in the Garden on June 24 for a look back and a look forward. Several people who were at the 1938 dedication were also on hand for the 80th celebration.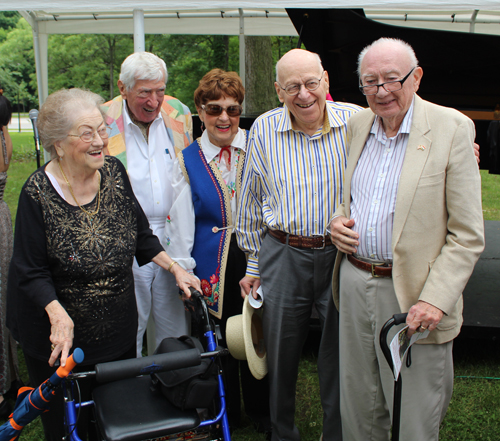 Violet Sarosi, Richard Fleischman, Jenny Brown, Ted Horvath and Frank Dodish were present at the 1938 dedication and 80th anniversary
See photos and videos from the 80th anniversary Hungarian Cultural Garden event
---
Franz Liszt Concert in the Hungarian Cultural Garden
After the 80th anniversary program including singing of the Himnusz, a retrospective on the Garden and introduction of dignitaries and people present at the 1938 dedication, Hungarian Cultural Garden president Carolyn Balogh turned the program over to Vera Holczer, founder and president of the Aurora School of Music, for a concert.

Students and faculty from the Aurora School of Music performed works by Liszt, Brahms, Bartok, Debussy and more.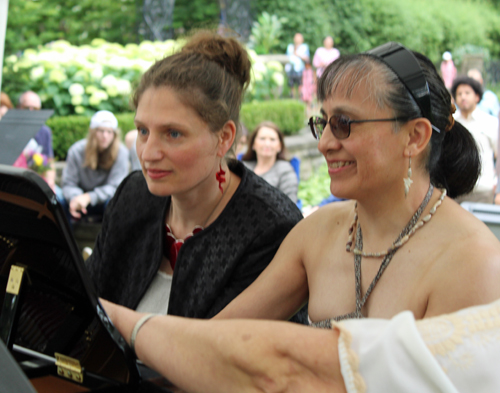 Vera Holczer and Ruth Desiree Logan piano duet
of Brahm's Hungarian Dances Nmbr 5
See photos and videos from the Liszt concert in the Hungarian Cultural Garden
---
Asian Highlands Exhibit Opening at Cleveland Metroparks Zoo
Asian Highlands, the new state-of-the-art destination at Cleveland Metroparks Zoo, is now open to the public.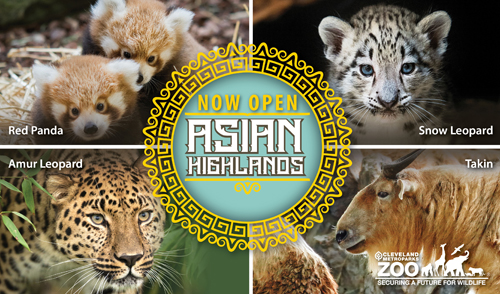 The immersive addition is home to Amur and snow leopards, red panda and a new species to the Zoo, takin.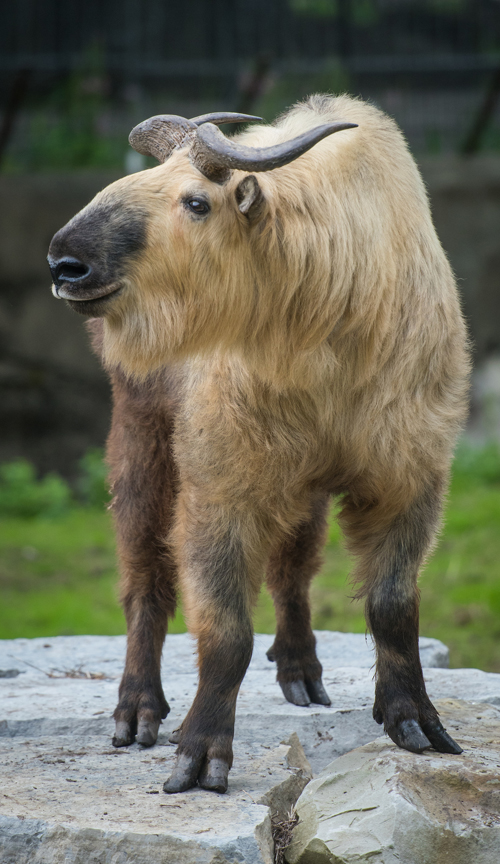 Takin at Cleveland Metroparks Zoo


---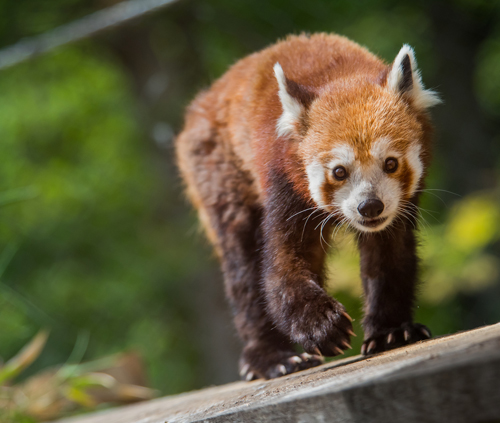 Red panda at Asian Highlands at Cleveland Metroparks Zoo



One of Asian Highlands' residents, the Amur leopard, is the most endangered big cat species on Earth with fewer than 100 animals estimated to remain in the wild.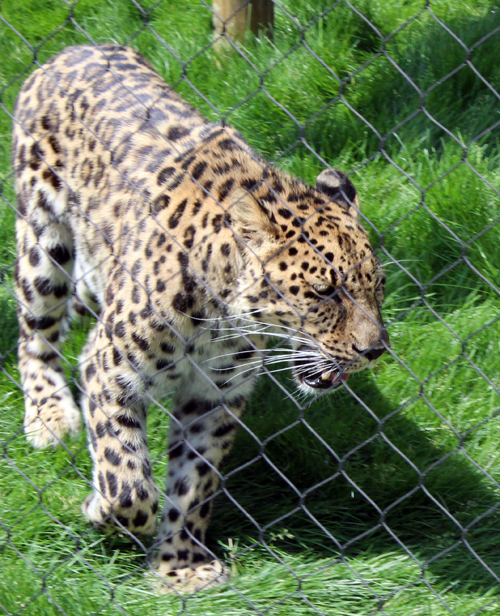 Amur leopard at Asian Highlands at Cleveland Metroparks Zoo
See photos and videos of the new Asian Highlands exhibit


---
Traditional Hmong Dances at Cleveland Metroparks Zoo
The Cleveland Metroparks Zoo opened a new Asian Highlands exhibit and celebrated with some Asian performances. Paj Tawg Tshiab (which directly translates to "blooming flower" in Hmong) is a traditional dance group focused on preserving the performing arts of the Hmong people. Paj Tawg Tshiab is based in Akron, Ohio.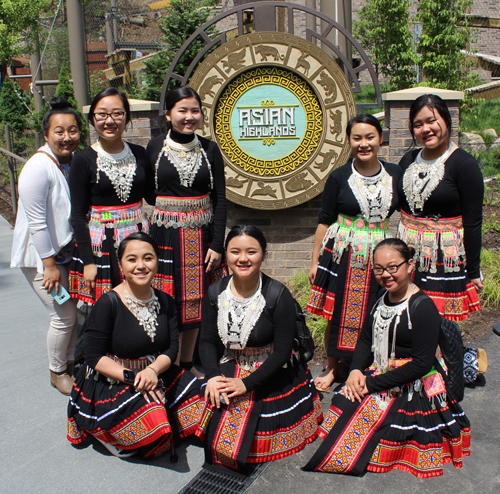 Photos and videos of Paj Tawg Tshiab at the Zoo
---
Asian Lantern Festival Preview at Cleveland Metroparks Zoo
Cleveland Metroparks Zoo announced Asian Lantern Festival presented by Cleveland Clinic Children's that will light up the zoo for five weeks this summer. The limited engagement will take place evenings, Thursday thru Sunday from 6:30 p.m. to 10 p.m., from July 19 to August 19, 2018.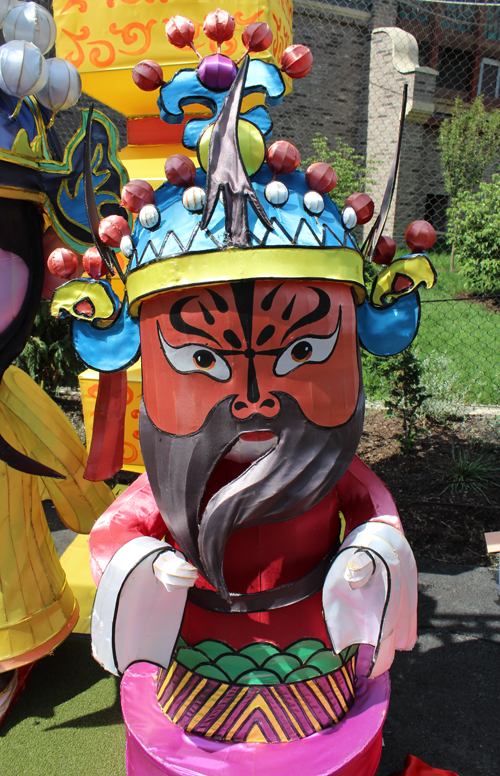 Guests will enjoy more than two dozen large-scale, colorful lantern installations placed throughout the zoo that will illuminate starting at dusk. Guests will be immersed in Asian culture, dining on Asian inspired cuisine, watching Asian performers on the Fifth Third Bank stage, and shopping an authentic marketplace sponsored by T-Mobile.

More about the Asian Lantern Festival


---
7th grader's Bharathanatyam Classical dance
A new state-of-the-art destination at Cleveland Metroparks Zoo is called Asian Highlands and is home to Amur and snow leopards, red panda and a new species to the Zoo, takin. The architecture of the structure is designed with elements representative of central China, the region these species are native to. To celebrate the grand opening of the new Asian Highlands destination there were several Asian performances including a Bharatanatyam dance from Tamil Nadu in southern India by 7th grader Deepa Manikandan.

Performing in front of a bear habitat, Deepa began by balancing and dancing on a mudpot and then told the story of the 10 avatars of Vishnu and three animals - deer, peacock and snake - in her dance.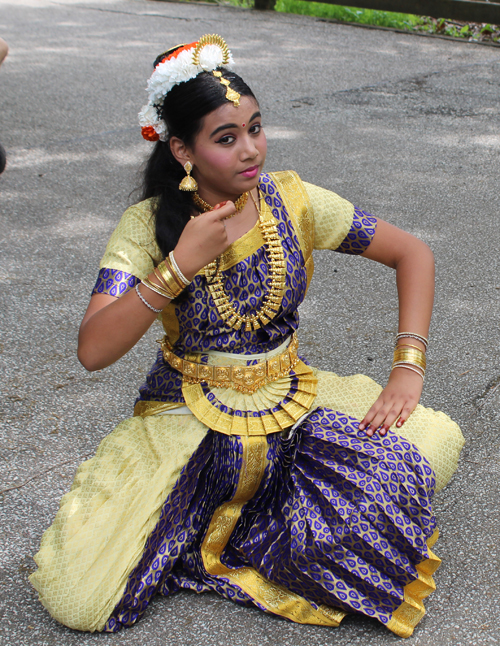 Deepa Manikandan performing Bharatanatyam dance
See video of the Bharathanatyam dance and more photos
---
Sister Alicia Alvarado inducted into Cleveland International Hall of Fame
Sister Alicia Alvarado was born in Villalba, Puerto Rico and came to the mainland as a 6 year old child with her older sister Carmen and her sister Lourdes. Sister Alicia entered the Sisters of St. Dominic of Akron, now the Dominican Sisters of Peace, from San Juan Bautista Parish, Cleveland in 1979. She celebrated her Silver Jubilee of Religious Profession in 2007. Sister Alicia has ministered with the Hispanic communities most of her religious life and before entering.

She was inducted by 2012 Cleveland International Hall of Fame inductee and fellow Puerto Rican José Feliciano who called her the "Patron Saint of the Hispanic community in Cleveland.

Jose Feliciano and Sister Alicia Alvarado
See more from the induction ceremony including a video of Sister's acceptance speech.
---
'Why did I survive?' an aging Marine asks
"I came back home and eventually left the Marines and the service. I am sorry, however, I did not sign up again. I have always regretted that decision, all my life. I know that sounds strange. Maybe it is all the guys that did not return. They are like ghosts and you cannot run away from them. But I did get back in one piece. Later I got married, settled down, and we had a nice family. "For many years after, " he continues, "The thought would come back to me about staying in. I would have wanted to re-up again. But it was too late. After several years home, another thought began to bother me. "'Why,' I wondered, 'had I survived and the others did not.' That question gnaws at my stomach even right now."

Read the rest of the story about the aging Marine


---
The Blended Burger Project™ - Vote for a Cleveland Chef
On Memorial Day weekend select Cleveland Independents' members kicked-off the James Beard Foundation Blended Burger Project™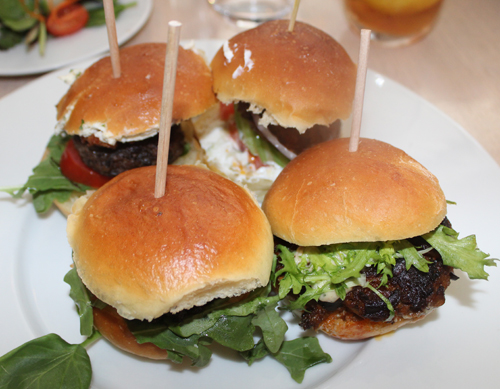 Chefs are challenged to create their best burgers blending 75 percent ground meat (beef, venison, bison, turkey, etc.) with 25 percent cultivated, chopped mushrooms. According to the Mushroom Council, these sustainable burgers are healthier, lower in calorie and cholesterol and juicier than traditional burgers.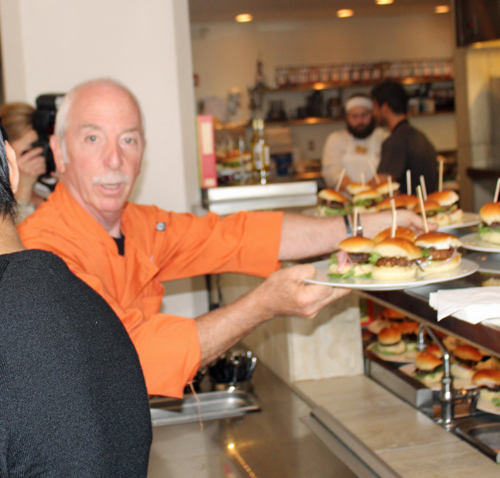 Chef Zack Bruell



Now entering its fourth year, The Blended Burger Project™ runs nationally from May 28 through July 31. Participating restaurants are encouraged to generate votes for their burgers at https://www.jamesbeard.org/blendedburgerproject/vote. (No purchase necessary.)

In the past, the promotion was as much a popularity contest as an effort to promote awareness as the top five chefs earned the opportunity to cook their burgers at the prestigious James Beard House in New York City. This year, however, things have changed.

Pursuant to the public voting, a panel of food experts selected by the James Beard Foundation will determine five winners from the top 20 entries with the most online votes. Experts will determine the top five winners based on (1) most creative use of mushrooms, (2) best flavor profile and (3) presentation. From a public perspective, voters will automatically become eligible to win an all-expenses paid trip for two to the 2018 James Beard Blended Burger event at the James Beard House. The public is encouraged to vote on a daily basis.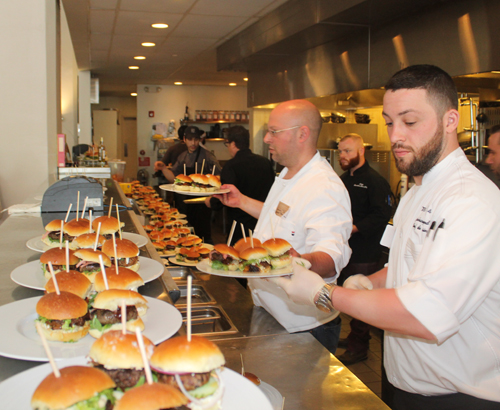 Cleveland Independents' members participating in the 2018 James Beard Blended Burger Project™ are: Alley Cat Oyster Bar, Astoria Café & Market, Chinato, Cowell & Hubbard, Creekside Restaurant, Der Braumeister, L'Albatros Brasserie, Nuevo Mod Mexican-Akron, Nuevo Mod Mexican-Cleveland, One Eleven Bistro, Parallax, Table 45, Thyme2 and Tremont Tap House.

According to trade magazine, Nation's Restaurant News, more than 50 billion burgers are served in this country each year and are continuing to rise in their popularity. More than 700 restaurants competed in The James Beard Blended Burger Project™ in its first two years.

At a preview event, Steve Solomon of the Mushroom Council explained the 2018 James Beard Blended Burger Project™





Four chefs prepared blended burgers and explained them at the preview event. Zack Bruell/Andy Dombrowski, of Zack Bruell Restaurant Group, John Kolar of Thyme2 (Thyme Squared), Corey Kobrinski of Astoria Café & Market and Travis Bletsch of Creekside Restaurant.





The Blended Burger Project™ runs nationally from May 28 through July 31. Let's have a Cleveland winner! Vote daily at https://www.jamesbeard.org/blendedburgerproject/vote. (No purchase necessary.)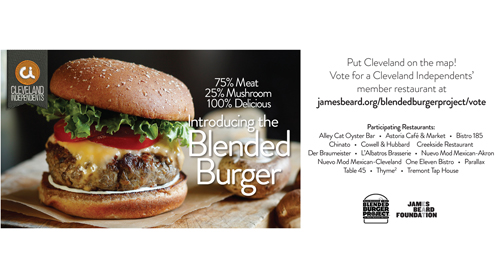 See more at ClevelandCooks.com
---
Cleveland Indians renovate baseball fields in Hough
The Cleveland Indians hosted the fourth annual Fields for the Future project on Thursday, May 10 at Thurgood Marshall Recreation on Cleveland's East Side.

Along with Cleveland Indians owner Paul Dolan and his wife Karen, Indians catcher Yan Gomes and his wife Jenna, who made a financial donation to support the project, City of Cleveland Assitant Director of Public Works Kim Johnson, City of Cleveland Councilman Basheer Jones, State Representative Stephanie Howse, and staff from U.S. Representative Marcia Fudge's office were on hand to unveil renovations. Local youth then played a game on the newly renovated field.

The Fields for the Future program began in 2015 at Luke Easter Park on Cleveland's East Side. In 2016, a field was renovated at Gunning Park and in 2017, a field was renovated at Halloran Park. According to the City of Cleveland, field usage improved tremendously after the renovations, with the number of games played at the field growing four-fold.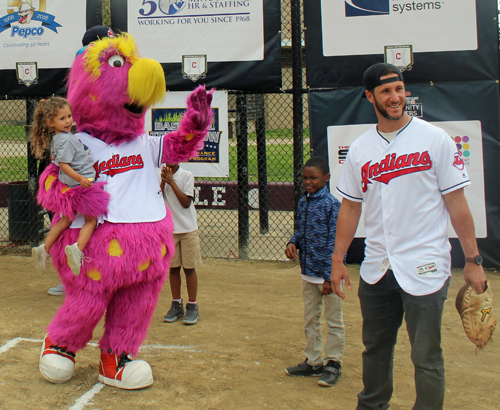 Cleveland Indians mascot Slider with Yan Gomes and kids
See photos and videos of the Cleveland Indians Charities project
---
Superman wasn't born on Krypton. He was born in Cleveland.
More precisely he was born at 10622 Kimberly Ave. in Cleveland's Glenville neighborhood.

While attending Glenville High School in Cleveland in early 1933, Jerry Siegel wrote a short story, illustrated by his friend and classmate Joe Shuster, titled "The Reign of the Superman", which Siegel self-published in his fanzine, Science Fiction #3. Originally Superman was a villain but in June 1933 Siegel developed a new character, also named Superman, but now a heroic character.

"This is the house where Superman was born," reads the sign hanging on the fence in front of 10622 Kimberly Ave. It's a private home.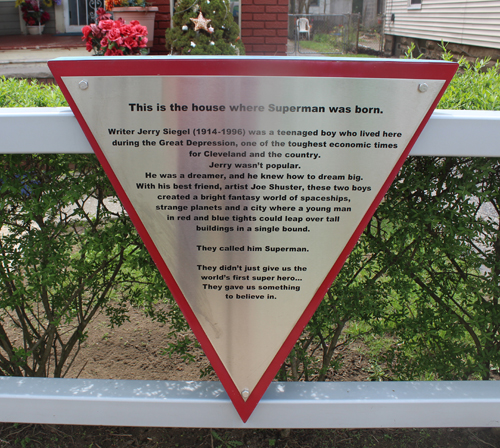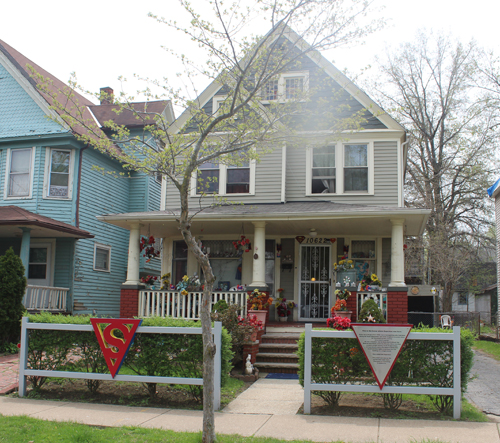 See more from Superman creator Jerry Siegel's home
---
Make Your Bed
Little things that can change your life
by Admiral William H. McRaven (US Navy Retired)



On May 17, 2014, Admiral William H. McRaven addressed the graduating class of the University of Texas at Austin on their Commencement day. Taking inspiration from the university's slogan, "What starts here changes the world," he shared the ten principles he learned during Navy Seal training that helped him overcome challenges not only in his training and long Naval career, but also throughout his life; and he explained how anyone can use these basic lessons to change themselves-and the world-for the better.

Read the book review by Dan Hanson


---
A Senior Prayer
God, grant me the senility to forget the people I never liked anyway, The good fortune to run into the ones that I do, and the eyesight to tell the difference.

---
Just because you're "Young" doesn't mean that you can outsmart an "old Geezer"
Yesterday my daughter e-mailed me again, asking why I didn't do something useful with my time. "Like, me sitting around the pool and drinking wine is not a good thing?" I asked. My "doing-something-useful" seems to be her favorite topic of conversation.

She was "only thinking of me", she said and suggested that I go down to the Senior Center and join something.

I did this and when I got home last night, I decided to play a prank on her. I e-mailed her and told her that I had joined a Parachute Club.

She replied, "Mother, are you nuts? You are 78 years old and now you're going to start jumping out of airplanes?"

I told her that I even got a Membership Card and e-mailed a copy to her. She immediately telephoned me and yelled, "Good grief, Mom, where are your glasses?! This is a Membership to a Prostitute Club, not a Parachute Club."

I calmly replied, "Oh my, I think I'm in real trouble then, because I signed up for five jumps a week!!"

The line went quiet and her friend picked up the phone and said that my daughter had fainted.

Life as a Senior Citizen is not getting any easier, but sometimes it can be real fun.


---
Do you need help paying your Medicare expenses?
If you are a low-income Medicare beneficiary, the Medicare Premium Assistance Programs (MPAP) may help you pay some or all of your Medicare cost-sharing expenses (premiums, copays, and coinsurance). MPAP is part of the Ohio Medicaid program. MPAP is sometimes called the "Medicare buy-in" or "Medicare savings" program.

Learn more about help paying your Medicare expenses


---
Who Needs Advance Directives about Medical Care?
Advance directives help ensure that you receive the medical care you would want even when doctors and family members are making decisions on your behalf. There are two different types of advance directives: Health Care Power of Attorney and Living Will.

Learn more about Health Care Power of Attorney and Living Wills


---
Elder Abuse: What Is It and How to Get Help
It is difficult for people to accept the notion that adult abuse occurs in the elderly, but the sad fact is that it occurs everyday. Last year in Ohio over 16,000 incidents of elder abuse were reported to Ohio Department of Job and Family Services. In Cuyahoga County alone, over 3,000 incidences of elder abuse were reported to Cuyahoga County Department and Senior Adult Services, Adult Protective Services.
---
Should you purchase prepaid funeral arrangements?
Many people do not like to think about death or funeral arrangements, but some people do make plans for when they pass. For example, some people choose to purchase "pre-paid funeral contracts." These contacts allow you to make decisions about your own funeral, and pay for it ahead of time. These pre-paid contracts give some people peace of mind. But before purchasing such a contract, keep the following issues in mind.

More about prepaid funeral arrangements


---
How can seniors learn more about benefits available to them?
BenefitsCheckUp is a web-based service that helps seniors. It is especially helpful for those with limited income and resources, their family members and, social service organizations. It connects people to over 2,000 public and private programs. Many adults over 55 need help paying for basic needs. Some of the benefits screened for are health care services, prescription drugs, rent assistance, in-home services, meals, heat, and energy assistance, and transportation.

Learn more about Benefits Checkup


---
Grandparent POAs and Caretaker Authorization
Grandparents sometimes find themselves caring for a grandchild unexpectedly. This often happens without any formal court order giving the grandparent custody or guardianship. Without custody or guardianship, the grandparent will face problems getting medical care for the child or dealing with the child's school.

More about Grandparent POAs and Caretaker Authorization


---
How do I name a Durable Power of Attorney?
A durable power of attorney can be one of the most helpful estate planning tools a person uses, but it can also be very risky. A durable POA gives a person (who is called an "attorney in fact") legal authority to act for another person in a variety of matters, including banking, benefits, housing, taxes, real estate, litigation, and more. (The durable POA is different from a Health Care Power of Attorney, which is the form used to appoint a person to make decisions about health care.)

Learn more about Durable Power of Attorney


---
Are Wills Really That Important?
:When my mother died in 2012, we discovered that her will was from 1959 and had not been updated to reflect the many changes in her life since then: she had four more children, she bought a house, furniture, an automobile, jewelry, and a dog. As a result, my mother died without a valid will. Following her death, bills had to be paid, property sold, her furniture, jewelry, the car divided, and someone had to take in the dog."

Read more about the importance of Wills


---
Recommended For You (popular with other Cleveland Seniors)
---
ClevelandSeniors.Com Book of the Week
Before You Leap


Before You Leap starts on screeching tires, literally—an interstate bridge, a police chase, three men trapped in a car, driving at full speed. The two in the front are arguing, one is brandishing a gun, and the third is bleeding profusely in the backseat. You can't help but be immediately hooked and wonder, Who are they? And how on earth did they get here?

The novel then takes you back a few days. Greg Cole's quiet and secluded life is about to be thrown into chaos when he learns that his dead sister's convicted murderer has been released early.

Before You Leap is absorbing, thought-provoking, and psychologically riveting. I was struck by how the author is able to delve into Greg's psyche and express his grief over the loss of his sister—and the inner turmoil that overtakes him—with such clarity. What you're left with is a poignant, complex, nail-biting novel where you watch in a stupor as someone's life and sanity shatter. And as it crescendos, the story pulls the rug from under your feet and delivers the most unexpected twist—one that took my breath away and left me reeling.

Before You Leap
---
Free weekly eNews
Every Tuesday evening we send an e-mail message to people who are interested in upcoming (the next week) events that have an ethnic or cultural connection. So it may be Opera in the Italian Garden or Puerto Rican Day Parade or Slovenian Kurentovanje or...

If you are interested in receiving this free weekly e-mail just sign up for the free eNews.

You can also sign up to receive more specific free eNews for any groups or groups you may choose (Irish, German, Polish, Chinese, etc.)

It's easy and free and will let you know every week about fun and interesting events that are coming up in the next week.
---
---
Calendar of Events for Cleveland Seniors & Baby Boomers
---

Have you seen the Amazon Deal of the Day? Everyday, a new very special deal will be offered. Look to the left-hand column of this page for the daily special.


---
Sign up for our free eNewsletter sent about once every 2 months with special offers, discounts, contests and more.
---

Whether you are a Boomer who's just turned 50 (and don't think of yourself as a Senior) or part of the "Greatest Generation," you can learn about issues that are important to you and your family right here on ClevelandSeniors.com from Cleveland area experts.


Don't miss our profiles of interesting Cleveland Seniors and Baby Boomers - Maybe it's someone you know! (Or tell us about someone we should know)



Take advantage of discounts and specials selected just for you.



Ask questions and receive answers from our many experts from all walks of life.



Share your thoughts, memories, ideas with other Cleveland Seniors and Baby Boomers.



Keep your mind sharp with some of our games, quizzes and mind expanders.



Most importantly, come back often and
Have Fun!


---
Top of Page